Water is one of the basic elements of life as well as the most precious resource and is under mounting pressure from growing domestic demand, economic activities, urban development, and climate change. Ensuring access to clean water for all is an essential element of the world we want to live in. There is sufficient fresh water on the planet to achieve this, yet around 663 million people are still lacking access to it and at least 1.8 billion people globally use a source of drinking water that is contaminated. Access to sustainable and clean water must become a human right in every country. We, as Small and Medium Entrepreneurs (SMEs), experts of the branch, are willing to contribute to finding solutions, settle projects, build networks of knowledge and support better water policy regulations in Europe and worldwide.
We, as SMEs, are strongly related to our families, our home regions, and traditions – we are thinking sustainable for the future of our families. Only by thinking ahead and global we can create security and prosperity for our loving once. For us, water is not just business but much more: it is life! This is the mission of our initiative and the work of our group.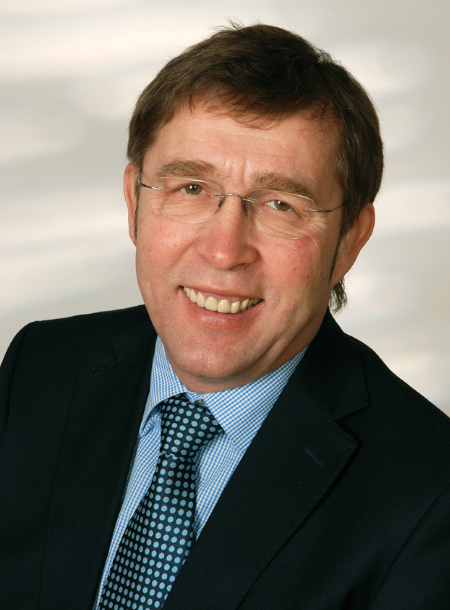 Founders
 President
Josef Schnaitl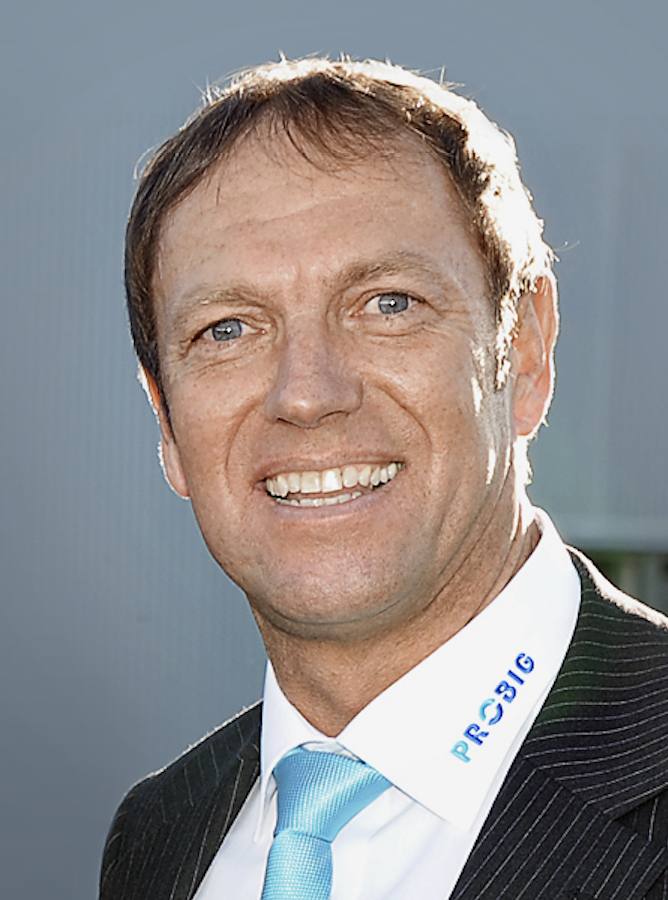 Vice-President
Augustin Perner
Vice-President
Matjaz Belca
Commitment
Water for Better Life!
Access to sustainable and clean water must become a human right in every country. We, as Small and Medium Entrepreneurs (SMEs), as Experts of this branch, want to help finding solutions, settle projects, build networks of knowledge and support better water policy/regulations in Europe and worldwide.
Drinking Water
The European Parliament and the European Commission revised the Drinking Water Directive ensuring new rules to further improve the access and the quality of drinking water to everyone living in the EU, whilst also reducing plastic waste from water bottles. The quality standards covered by the directive are set for human consumption including drinking, cooking and other domestic purposes to assure the protection from contamination. Moreover, it aims to provide better information to citizens. The shift from "end-of pipe" towards a "risk-based-approach" allows additional prevention and alleviation measures protecting our water sources, including the material that is in contact with drinking water such as taps and pipes. Via a watch list mechanism allowing the EU to update surveillance in regards with latest evidence-based developments, endocrine distributors, microplastic and pharmaceuticals will be monitored. Although requirements are set for both the treatment and distribution of drinking water in order to maintain it's highest quality, the majority of EU Member States currently do not coordinate their enforcement efforts. Thus, result in various national requirements for the marketing of materials and articles that are in contact with drinking water causing a lack of common EU standards for protection of human health. The SDG6 Working Group will examine the importance of common EU standards to ensure safe and clean drinking water for all European citizens, free of contaminants.
Wastewater
As water scarcity is affecting many Member States - at least 11% of European population and 17% of its territory are directly experiencing related difficulties. The European Parliament approved the Water Reuse Regulation to prevent further water shortages. According to the Parliament, it is expected that the water reuse alleviates the stress on the freshwater supply. The decreasing groundwater levels due to agricultural irrigation, urban development and industrial use, are among the major threats to the EU hydro-ecosystem. New standards are needed to define EU-level requirements for reclaimed water.
The European Commission has evaluated whether the Urban Wastewater Directive, another strong EU legislation, has reached its objectives. It shows that when fully implemented, the directive has proven successful, hence has led to improvements. The increasing collection of wastewater and treatment has been successful throughout the EU and led to an improved water quality.
An overhaul is needed to address emerging and existing pollution like pharmaceutical residues and microplastic as well as pollutions through storm water overflows, small agglomerations, non-connected dwellings etc. These must also include technological developments and to adapt to societal issues resulted from climate change.
Estimates show that some European Countries are lagging behind with implementing existing directives. The implementation rate needs to be improved to increase compliance levels in all European Member States.
Industrial Water
EU water resources are under pressure. Freshwater supply is affected through economic activities, urbanisation and population growth. Despite the implementation efforts of the Urban Wastewater Directive and other legislations of the Member States, only 40% of the European surface water bodies are in good ecological conditions and 38% in good chemical status. Industrial water exerts further pressure on European water bodies, even when in some cases treated in an urban wastewater treatment plant and afterwards released to the environment. It is a complex area that cannot simply characterised. Various industrial usage generates very different quantities and types of effluents. However, the uptake of water by the industrial sector across Europe is about 54% of the total uptake for human activities. The quality of these waters, when turned into wastewaters, is mostly substantially degraded. The indirect and direct release of industrial wastewater are addressed in the Industrial Emissions Directive (IED, 2010/75/EU). Additionally, the Water Framework Directive (WFD, 2000/60/EC) with its specific directives will influence the industrial wastewater generation and management. In respect to the Urban Wastewater Treatment Directive (UWWTD, 91/271/EEC), the Groundwater Directive (2006/118/EC) and the Environmental Quality Standards Directive (2008/105/EC), the industrial water will be treated with the aim to better understand recent trends and the environmental pressure exerted by industrial water.
The Working Group will point out challenges and possible solutions to industrial water affecting the environment to ensure the quality of the water bodies.
Agricultural water
One of the most significant challenges of our time is the sustainable management of precious natural resources such as water. Globally water is a vital source for agriculture. Around 44% of the total amount of water abstraction in the European Union is used for agricultural sector. More than half of the total European territory is used for agriculture cultivation, pressuring on the quantity and quality of water bodies, hence impacting on the future sustainability of the water ecosystems. Especially through the presence of pesticide residues, sediments from soil erosion and nutrients from fertilizers like nitrate.
In the 2030 Agenda of the UN Sustainability Goals, water plays an important role, defined as Sustainable Water Management (SDG6) but also Sustainable Agriculture (SDG2). None of these goals can be achieved independently. Therefore, the overlapping challenges must be addressed directly by coordinated water and agri legislations to ensure sustainable agri production while securing the good status of water bodies that are defined by the Water Framework Directive.
The SGD6 Working Group will promote sustainable agricultural water management practices as it is paramount for the water ecosystem. It will highlight the importance to improve irrigation infrastructures and techniques to protect the water quality while avoiding pollution through pesticides and fertilizers. It is time to promote sustainable water management.
Smart Water
It is well known that water is vital for a healthy ecosystem, socio-economic development and for human survival. Around 1.1 billion people of the world´s population do not have adequate access to fresh water for meeting the minimum level of health and around 2.6 billion people globally face water scarcity. 25-35% of the water is lost through filtrations, leakages in distribution and irrigation systems, impacting the availability of fresh water, according to World Bank data. The water quantity will be increased by 400% only in the manufacturing industry sector between 2000 and 2050.
It is time to face the water pressure now to ensure a sustainable water supply, energy optimization and reliable quality control through investments in the water infrastructure and through reforming water management regulations. This, together with improving the efficiency of domestic and industrial water use and treatment of the wastewater, will unlock the huge potential for saving water.
One part of the solution is the digitalization. Smart technologies ensure resource optimisation in complex industrial processes and allow fast reaction in case of a disruption that would minimise water waste. The adoption of innovative solutions is vital.
The Working Group will highlight the need of optimizing the industrial water use and municipal water supply through innovative technologies as this is the next step for a better future for water. Furthermore, we will examine the necessity of business models that support innovative solutions, digitalisation and technologies to maximise the social and economic well-being without restricting the sustainability of water.
Environmental Protection
Every sector directly or indirectly relies on the environment. The EU Water Framework Directive implemented for the protection of inland surface water, coastal water, transitional water and groundwater with the objective to achieve a common status for all waters while preventing and reducing pollution, protecting and enhancing the aquatic environment, promoting sustainable water management and mitigating the effects of climate related issues like droughts and floods. These framework is supported by specific targeted directives like the Drinking Water Directive, Urban Wastewater Directive, Environmental Quality Standards Directive etc. The focus of these is on the protection of water against pollution and deterioration, the evaluation of good chemical status and on the examination of significant and sustained upwards trends. The EU Fitness Check on Water Legislation assessing whether the Directives are fit for purpose, has shown that the Water Framework Directive has been successful to integrate water management for all water bodies across the EU, in line with the reduction of deterioration of water status and chemical pollution. However, it has also outlined that the implementation has been delayed. Less than half of Europe's water bodies are in adequate status although the deadline of the achievement was in 2015. The good status also depends on restoration measures addressing current and past pressures.
The Working Group aims to bring together old and new Directives regarding water such as the Water Framework Directive, Groundwater Directive, European Green Deal etc. to highlight the urgent need to protect the water bodies in every possible way to ensure good quality water to everyone.
Pharmaceutics & Water
To treat animal and human - borne diseases effectively, we rely on access to safe pharmaceuticals. Simultaneously, pharmaceuticals cause emerging problems of pollution with increasing risks to the environment and human health when antimicrobial resistance considered. Residues of pharmaceutical products were found in surface and groundwater, animal tissues and soils and even accumulated in plants across the EU. Commonly found are antimicrobials, painkillers, antidepressants and hormones such as contraceptives. Some residue traces have been discovered also in drinking water. These access the environment through the manufacture of pharmaceutical products, their usage and disposal.
As the pharmaceutical industry strives for innovation, it could support the development of products causing a lower environmental risk or facilitating the treatment of wastewater to endorse greener and smarter manufacturing systems. More important is the treatment of wastewater. This varies in the capacity to eliminate pharmaceutical residues.
Our Working Group aims to highlight the importance of encouraging innovation helping to address the risk while promoting a circular economy by facilitating the treatment of water, sludge and manure. It also puts special emphasis on the knowledge exchange between sector stakeholders and legislators.
Human waterborne diseases
Globally, half of the hospital beds are occupied due to the lack of safe drinking water. 88% of global diarrhoea and 90% all deaths of diarrheal diseases in children under the age of five are caused by unsafe water. Also, the common COVID-19 pandemic has shown that the virus has been found in wastewater although without infectious particles.
Antimicrobial resistant microorganism such bacteria and viruses are a major cause of water-related diseases. Water contaminated by animal and human faeces and urine contain harming microorganism. Therefore, it is necessary to treat wastewater to reduce pathogenic bacterial and viral concentrations.
Some environmental conditions like the temperature are an important factor for the survival of microorganism in water like corona virus. With a more circular approach and good treatment methods, human waterborne diseases are preventable.
Our Working Group aims to emphasize best practices of water treatment to ensure both good quality and quantity of water for human consumption while protecting the environment. Water is life and we need to ensure that we protect this precious natural resource as every component of our daily life relies on good quality water.
Catch up with the conversation
Let's work together
Hello,


How can we help you?