Working Group
Agriculture, Food & Consumers
With 10 million farmers and 22 million people are working in the AGRI sector, rural communities are key to the EU economy to ensure the supply of affordable, sustainable and safe food products. Withal, agriculture and agri-food businesses do play a key role in tackling climate change, preserving biodiversity and protecting the environment. It is expected for the global population to rise to 15 billion people in 2100. That demands drastic measures in boosting agricultural productivity.  With the new Common Agriculture Policy (CAP) and the new Farm to Fork Strategy (F2F), the European Commission has set ambitious targets to make the sector resilient, smart and sustainable.
This working group will contribute to the targets of the new CAP and F2F strategies.  We are on a mission to protect farmers and agri-food businesses and enhance high-quality standards across the EU. Health, safety and the economic interests of European consumers are relying on a sustainable resilient food chain.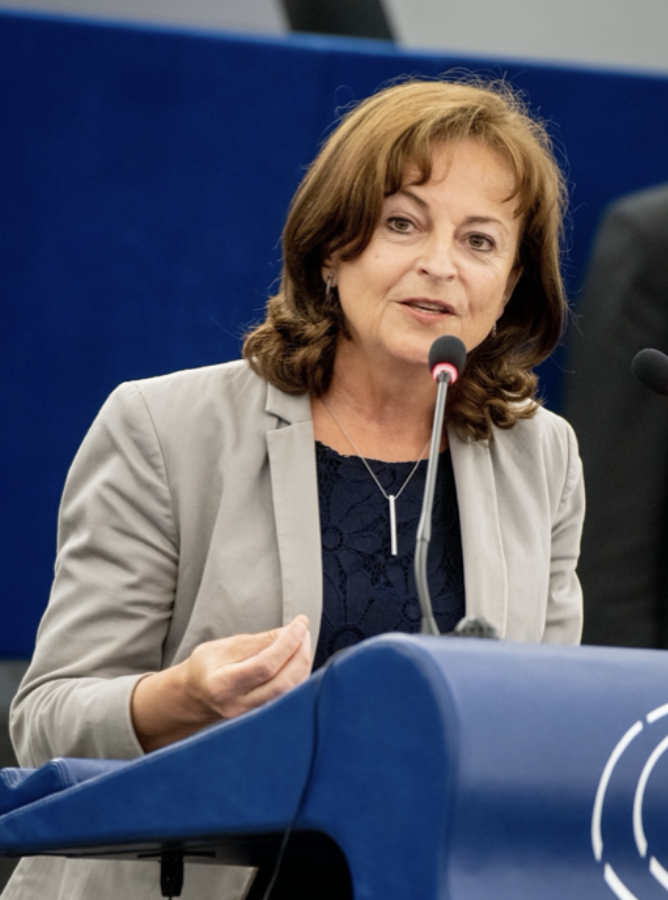 Leadership
Chair
Marlene Mortler
Member of the European Parliament
Committee on Agriculture and Rural Development
Committee of Inquiry on the Protection of Animals during Transport
EPP Rapporteur for the AGRI Committee Opinion on a New EU-Africa Strategy
EPP Rapporteur for the DEVE Committee Opinion on the Farm to Fork Strategy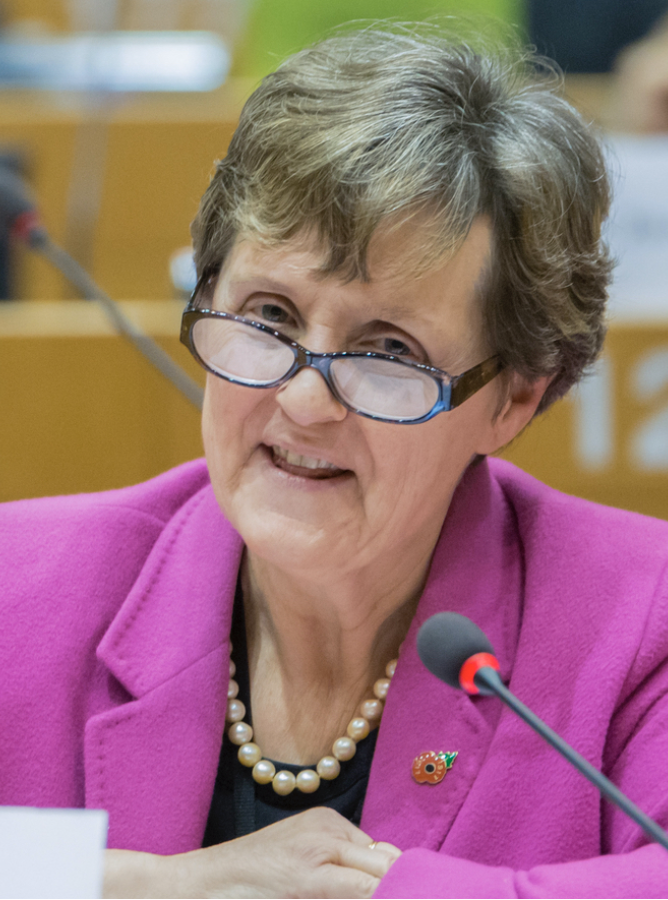 Special Representative
for Nutrition & Consumer Protection
Anthea McIntyre
Member of the European Parliament 2011 -2020
Committee on the Environment, Public Health and Food Safety 2019 - 2020
Committee on Agriculture and Rural Development 2014 - 2019
Committee on Employment and Social Affairs 2014 - 2019
Commitment
Sustainable, Competitive & Environmentally-Friendly Agri-Food
This Working Group will contribute to raise the awareness of the targets of CAP.  It will help to protect farmers and agri-food businesses and enhance high-quality standards across the EU. Furthermore, it will protect the health, safety and the economic interests of consumers to ensure a sustainable resilient food chain.
Farmers
& Consumer Protection
With around 10 million farmers in the European Union and 22 million people working in the agri-food industry, farmers are at the heart of European´s rural communities providing a variety of affordable, safe and high-quality public goods. From 2014-2020, the European Commission has implemented the Common Agriculture Policy (CAP) to strengthen the farmers´ position in the marketplace and help protect them from future challenges while improving the food supply chain. The CAP has included 4 programmes inter alia the Consumer Programme aiming safe products and ensured market surveillance; the better Training for Safer Food Initiative promoting European food quality safety standards globally; and the Promotion of Agricultural Products aimed at raising awareness of the advantages of European products and quality schemes while increasing their competitiveness and market share worldwide. Thus, has created the conditions for a level playing field for the agri-food industry businesses and has harmonised official controls of European countries. This has allowed European SME actors of local food businesses to have easier and better access to the single market, which opened new market possibilities. Given the double challenge of producing food while protecting nature and ensuring biodiversity beyond 2020, the European Commission presented the Future Common Agricultural Policy including 9 objectives aiming to make the CAP more approachable to current and future challenges, while supporting farmers for a sustainable and competitive agri-food industry. For example, in the challenging time of COVID-19, many farmers have rethought their business models towards delivering products straight to the consumer as people trying to avoid grocery stores while do not want to renounce fruits and vegetable and fresh quality meat and eggs etc. They realised they can buy from farmers who deliver the food products to their doorstep as easily as ordering online. However, local farmers are not immune to nationwide demand and as grocery stores adapted to the new normal with corona virus measures, farmers could not keep up their orders.
This will contribute to protecting farmers enhancing high quality standards of food production, plant health, animal welfare as well as the health, safety and economic interest of consumers, to make sustainability their trademark and to ensure the future of the food chain before players outside the EU do so.
Farmer & Nutrition:
Quantity, Quality & Diversity
Farmers do play a key role in improving nutritional security and combating malnutrition in Europe. The UN Sustainable Development Goals for 2030 and the decade of Action for Nutrition have highlighted new opportunities for creating nutritional effects and achieving results for all, suffering from malnutrition. According to estimations, around 3 billion people living with low-quality diets. Moreover, due to climate change, growing and aging populations and rapid urbanization, our food systems will face increasing pressure, which will surge the prevalence of various forms of malnutrition. Despite the economic growth contributed by the growth in the agricultural sector, nutritional enhancements are not keeping pace. Sustainable agriculture and food value chains improve the nutritional status resulting in better productive workforce for the agri-food industry and beyond. However, we should rather focus on quality diets than only on caloric intake, which will lead to the need of a policy shift, which includes the private sector to provide high-quality diets. Through nutrition- sensitive agriculture interventions, helping to enhance the quality of diets and improving the health of future generations, SME and policymakers can contribute to deliver better nutrition results.
The Working Group will bring together various stakeholders and decision makers to raise awareness of the role of farmers, agri-food businesses and agriculture in quality diets.
Green Sustainability
& Agriculture
The Future Common Agriculture Policy supports the targets of the European Green Deal and the Agenda 2030 of the Sustainability Goals e.g. in protecting water quality. 44% of total water abstraction is used for agricultural purposes in Europe. It endorses investments to protect water quality, to improve irrigation infrastructures and irrigation techniques, as agriculture impacts on the chemical and quantitative status of surface and groundwater. Through pesticides, fertilizer nutrients or soil erosion, water quality can be negatively affected. Therefore, CAP targets to evade water pollution due to agricultural actions mainly through a sustainable use of fertilizer and pesticides. Thus, it combined environmental, economic and social approaches for achieving a sustainable agri-food system across Europe. Together with the European Green Deal, the Biodiversity Strategy, aiming to protect and increase a plethora of animals and plants in the rural ecosystem, as well as the Farm to Fork Strategy, targeting to build a sustainable food system, all complete the CAP in regards to Green Sustainability, Biodiversity and Agriculture. Hence, impacting farmers, foresters, rural communities and agri-food businesses.
Highlighting the importance of a multidisciplinary approach, the Working Group aims to support farmers and agri-food businesses to create a competitive and environmentally friendly, inclusive future for Europe.
Financial Support
& Young Farmers
According to the European Commission, only 11% of all farm holdings across the EU are run by farmers under the age of 40 years. However, young farmers represent a significant part of the future of the agricultural sector. Challenged with an ageing farming population, the European Union contributes to encourage young people into farming. Young farmers should be supported through start-up grants, income support and additional training etc. by national authorities to get their business started such as the Young Farmer Payment (YFP) or Rural Development Funds providing additional support. The CAP beyond 2020 targets young farmers through mentoring programmes, knowledge exchanges or succession plans. It encourages Member States to improve the situation of young farmers by better access of land and flexible rules on taxations as the agri-food sector is highly dependent on new generations of farmers. The next generation of European farmers ensure Europe´s food supplies and also boosts the future competitiveness of European agriculture.
The working Group will highlight the importance of pro-active approaches to encourage agriculture as feasible career for younger farmers towards a more sustainable agricultural sector.
Farming 4.0
Digitalization
Farming 4.0, also know as smart farming or e-agriculture, reached its milestone in digital agriculture in 2017 when the first fully mechanized crop was sown, tended and harvested without human assistance. It has shown that digital agriculture will allow customisable results and even spur innovation. Due to the internet of things like gathering information through drones and sensors etc, the resulted detailed control will provide benefits like labour cost reductions, monitoring and preparing for climatic issues which interfere with production processes and enable the forecast and the spread of pests and diseases. It will provide better recommendations of seed placements in fields. Thus, farming 4.0 might be the turning point, in particular when considering the existing scarcity of resources and small-scale farming as A.I., mobile technologies and devices are changing the agricultural sector and food systems. This will automatically lead to improve the efficiency and effectiveness of current and new policies and programmes. Moreover, it will support the trade in agriculture and food goods by connecting the private sector of the agri-food industry to new markets and empowering new ways for governments to monitor and ensure compliance with standards, and offering faster and more efficient border procedures, which are vital for perishable products.
The Working Group aims to help providing the support of achieving more resilient, sustainable and productive agriculture and food systems.
Catch up with the conversation
Let's work together
Hello,


How can we help you?