Working Group
Artificial Intelligence
Artificial Intelligence (AI) is probably one of, if not, the most significant general-purpose technology of our time. From self-driving-cars to virtual doctors, AI is transforming the way we live, work, travel, do business, produce goods and food in the 21st century.
Thanks to machine learning, we can now build systems capable of improving their own performance over time. Big companies have started long ago to employ digital technologies such as AI and machine learning to optimize their business processes. SMEs, however, are still at the beginning: they should prepare for the upcoming wave of innovation, studying the industry and planning suitable strategies for the future.
Those who don't play an active part in this process of change will, quite simply, lose their competitiveness in a global world. One challenge for the EU is to close the widening gap with the US and China. Innovative ideas were developed by European entrepreneurs but scaled up abroad. This brain drain of highly-skilled experts and engineers further increased Europe's dependency on technology providers from third countries.
As we ponder the potential (applications) of AI, some warn of the devastating impact these new technologies may have on existing employment patterns. On the other hand, others voice ethical concerns when humans enable machines to replace humans. Automation through robotics and AI could affect over half of current European jobs.
To promote a positive development and future, Europe needs to put its SMEs in the centre of the AI strategy. Therefore, we invite SMEs and other key stakeholders to be at the core of this discussion.
Leadership
Chair
Axel Voss
Member of the European Parliament
Committee on Legal Affairs
Committee on Civil Liberties, Justice and Home Affairs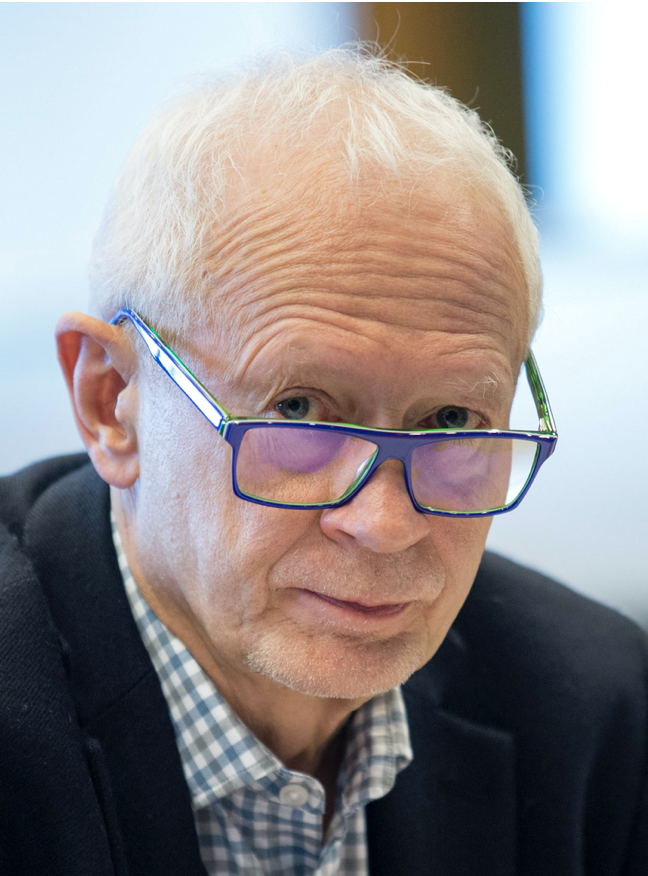 Special Advisor
for Digitalisation & AI
Dr. Michal Boni
First Minister of Administration & Digitalisation of Poland 2011-2013
Member of the European Parliament 2014-2019
Committee on Civil Liberties, Justice and Home Affairs 2014-2019
Committee on Industry, Research & Energy 2014-2019
Commitment
Shaping a Responsible AI Strategy for SMEs
in Europe
To promote a positive development and future, Europe needs to put its SMEs in the centre of the AI strategy. We invite SMEs and other key stakeholders to be at the core of this discussion.
Machine Learning & Robotics
AI has many applications in the field of manufacturing. While AI-enabled robotics can maximize efficiency, machine learning uses data to make processes more resilient through predictive maintenance, optimizing thus production.
Convergence with Emerging Technologies
It's not only about what individual technologies can achieve but what happens at their convergence. Combining AI with new emerging technologies like Internet of Things, quantum computing and blockchain opens up new opportunities for innovation in fields like healthcare, self-driving cars and the fight against climate change.
Value-based Ethics
No sustainable development and deployment of AI can happen without an appropriate, human-centric ethical framework based on shared European common values. Such guidelines will ensure that standards of accountability, privacy and transparency are upheld in all AI applications, while at the same time building trust in citizens.
AI Made in Europe
This ethical, value-based framework is integral part of the "European approach" aimed at building AI capabilities in Member States through research clusters and improved data sharing legislation. Additionally, refocusing AI efforts in production and R&D in Member States will also boost the competitiveness of European businesses and SMEs on a global scale.
Socio-economic Transformation
Although the advent and implementation of AI on a large scale will radically restructure society, success in this transformation means a Europe fit for the digital age. As digital skills become crucial for workers, entrepreneurs and students, their development will be supported through continued education and training.
Data Economy
Artificial Intelligence software relies on large amount of high quality data. Without this fuel, even well designed algorithms will fail to deliver desired result. Additionally, only transparent data usage and management will ensure the trust of consumers and businesses.
Catch up with the conversation
Let's work together
Hello,


How can we help you?