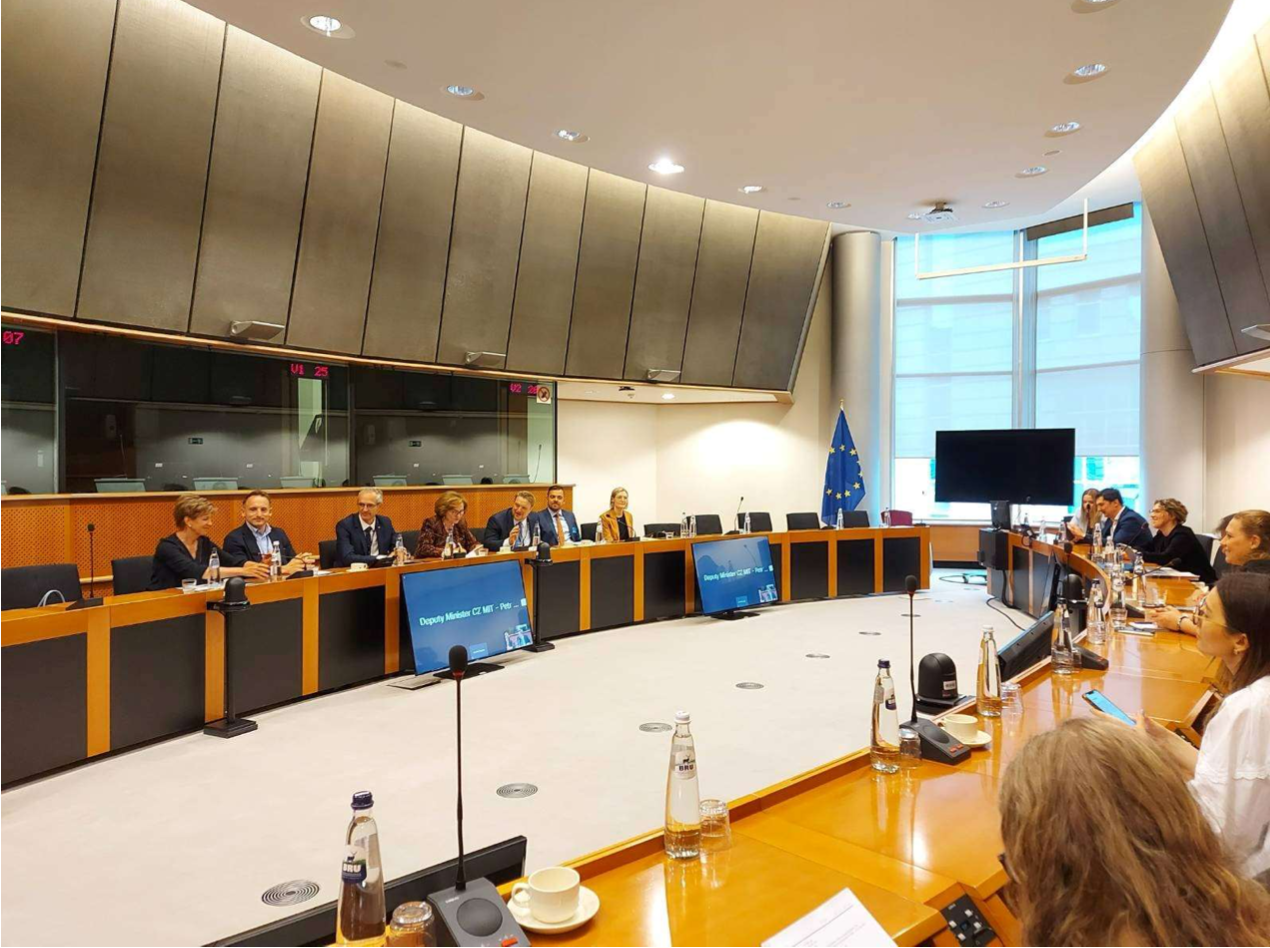 On 21st June 2022, SME Connect was co-hosting a discussion on the Digitalization in CEE: Building a Regional Powerhouse under the umbrella of the League for Digital Boost. Thanks to the cooperation with Mr Ivan Štefanec MEP (IMCO), President of SME Europe of the EPP and SME Connect Board Member, the discussion took place in the premises of the European Parliament, including the distinguished guests Inese Vaidere MEP; Maria Grapini MEP; Petr Očko, Deputy Minister, Ministry of Industry and Trade of the Czech Republic; Katarína Kakalíková, Director, Government Engagement Mastercard; Nicola Perry, Senior Public Policy Manager, Vodafone Group; Ondřej Ferdus, Director of the Confederation of Industry of the Czech Republic; Marcin Nowacki, ZPP or Horst Heitz and many others.
Digitalization is important on all levels, national and also European. Digital technologies are an inevitable part of our daily lives. The Covid-19 pandemic has recently grown the pace of adoption of digital solutions. It is important to have a clear trajectory for the digitalization process on the European level and to monitor its progress, and the progress of SMEs in particular.
The lack of skills and skillful people, not only IT specialists, but also IT users is considered to be one of the key obstacles when it comes to digitalization of SMEs followed by lack of awareness about the added value of digitalization, difficult access to funding, or unstable access to a good broadband connectivity. One of the solutions could be to improve the investments into education. There are several opportunities with regards to the European funding, including the Recovery and Resilience Plans to improve the digital skills for entrepreneurs, SMEs as well as users. The other possibility could be to have more international projects which combine investments from EU member states and private sector and the topic should be integrated more into EU agenda.
Digital transformation brings significant economic benefits to SMEs as well as better resilience of the region as such. It also helps to increase their competitiveness and keep the sustainable mode at the global market.
Speakers acknowledged that the partnership among governments, private sector and third sector is crucial to help SMEs to digitalize. The issue stands as one of the priorities of the Czech EU Presidency starting on 1st July 2022, and includes the improvement of digital skills or lifelong learning. European Digital Innovation Hubs would also play an important role in the process of digitalization of businesses.
One of the biggest challenges when it comes to SMEs is their diversity. According to the surveys done in the Czech republic, the proportion of companies thinking systematically about digitalization is now growing. Some companies already know that one robot won't make you a digital company. However, there are still three levels of SMEs in the ecosystem. First level is known as digital leaders – these are those who have their own strategies and see the impact of digitalization as well as their profitability. SMEs in the second group deploy some strategies connected to Industry 4.0 strategy, however, without connecting to other companies. Third group is called digital skeptics, these SMEs are not digitalizing at all, they don't understand the value it brings. Therefore, we again come to education as a key factor.
Big companies play an essential role in supporting SMEs in their digital way and they could provide some help independently. The help could be provided in terms of mentorships (one on one), providing platform to increase the implementation of digital tools including reskilling, courses in specific areas, e.g. digital marketing, lifelong learning etc., help them optimize their business, navigate them how to control costs, how to find and keep customers or attract skilled workforce. All these processes and support should be simple, easily accessible and understandable and SMEs should know they gain time, and not lose it. However, the challenge here is how non-digital SMEs learn about existing programs and platforms. The solutions could be effective cooperation through various stakeholders and leading by example.