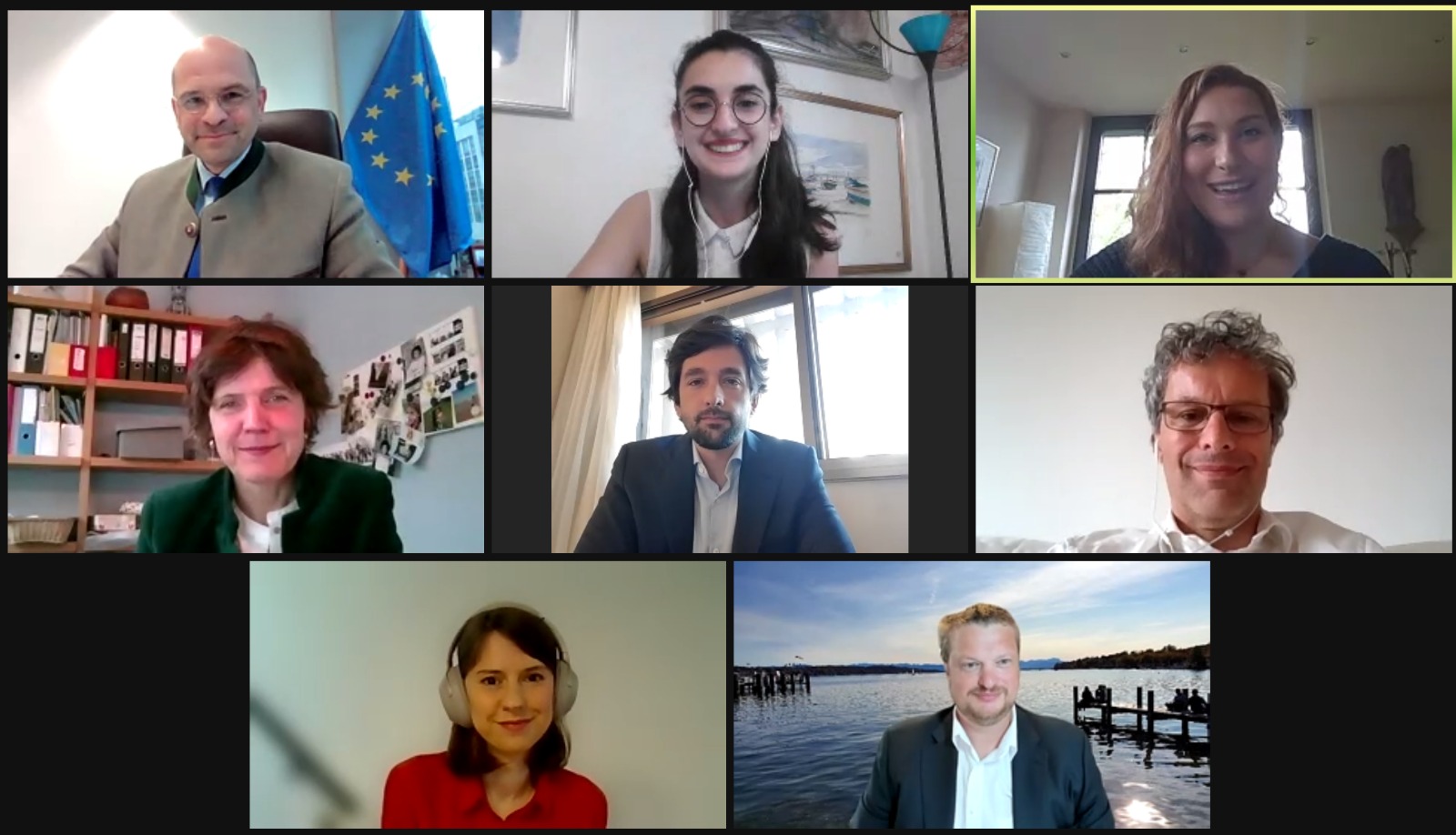 On Thursday 29th of April the SME Connect Working Group on Health & Nutrition organised the webinar on Food Labelling: Empowering Consumers to Make Informed Choices. Decision-makers, consumer organisations, food industry operators, and other stakeholders came together to debate over food labelling as well as its opportunities and obstacles whilst ensuring that consumers are empowered to make informed food choices. 
Moderated by Dr. Horst Heitz, Chair of the Steering Committee of SME Connect, the Virtual meeting saw high-level speakers such as Christine Schneider MEP, ENVI & AGRI Committee and Chair of SME Connect WG Health and Nutrition; Adrián Vázquez Lázara MEP, AGRI Committee; Salvatore De Meo MEP, ENVI & AGRI Committee; Ariane Vander Stappen, Deputy Head of the Unit Food Information and Composition DG SANTE, European Commission; Johan Sanders, President of Fedima; Federica Dolce, Policy Officer and Project Coordinator at SAFE; Emma Calvert, Senior Food Policy Officer at BEUC; Alexander Anton, Secretary General of EDA.
Even from afar, MEP Christine Schneider opens the floor stating that the Farm to Fork Strategy is the chance to change the way food is produced and distributed. Good food labelling means empowering consumers to take informed decisions and choose healthy and sustainable food.
MEP Adrián Vázquez Lázara remarks: "Harmonization at European level is needed but, before that, we need a balanced labelling system that doesn't mislead consumers". It's really important to work on effective guidance and education for consumers.
"Healthy food should be made the easiest and most affordable choice", comments Ariane Vander Stappen. "National measures are not the way forward for mandatory origin labelling schemes; consumers across the EU should have access to the same information".
Johan Sanders, Fedima, states that oversimplification could lead to misleading choices and potentially cut down European heritage linked to traditional foods. He believes that education is key.
"We need a new food environment," states Federica Dolce. A fair labelling system should highlight positive and negative nutrient profiles, be mandatory and strive to improve European consumer health.
To Emma Calvert's mind, a front-of-pack nutrition label should empower healthy choices, foster consumer trust, be easily understandable and based on scientific evidences. Lastly, it should be mandatory so that all European citizens can benefit from it.
"Geographic origin is a reality, but it doesn't need to go against the principle of the European single market", states Alexander Anton. The EU nutritional labelling initiatives are ambitious. However, they should conform with key principles.
In his video statement, Salvatore De Meo MEP calls for a clear and correct system supported by scientific evidence: "The Nutri-score excessively simplifies products by classifying them in being 'good' or 'bad'".